Do you want to market your products or services online?
Do you want to start a YouTube channel?
Want to learn how to promote your business on Instagram?
Are you a blogger or online content creator and want to make more money from your content?
You're in the right place.


Marketing online is one of the best ways to build a customer base and make sales, and the opportunities to make money are massive...


But most people are overwhelmed by all the choices, and paralyzed with questions.
Questions like...
How do I grow a following on Instagram?
Should I be on Facebook?
Do I need a website?
How do I capture leads?
Which email marketing software is the best?
Do I need to start a podcast or YouTube channel?
How can I make time to create all this content?
I designed this course to simplify the process of learning online marketing. I don't want to overwhelm you with too much information, so I've curated the essential information you need to know to market your products or services online.


In other words, the 20% you need to know that will give you 80% of the results you're looking for.
In Online Marketing Simplified, I take you on a step-by-step process of how to brand your business, how to monetize, how to get started on social media, and how to use sales funnels and email marketing to capture leads and nurture them.
With high-quality videos and easy-to-follow tutorials, you'll get distilled information about how to get started, how to grow your customer base, and how make money online.
Note: Unfortunately, this course is not open to current MONAT Market Partners. I am not allowed to offer paid training due to company policy. However, if you are in my downline, I am offering this training for free. Please email me with your MP ID# for a coupon code for free access.
Hi, I'm Ann Marie Michaels.
Here's how I can help you...
Over the past two and a half decades, I have learned a lot about how to market products and services online, how to build trust with customers and generate sales, and how to help online content creators make money.
I created this course to help anyone with a small business get started with online marketing and to help online content creators learn the ropes and learn how to monetize their content.
With nearly 25 years of experience in digital and online media & marketing, I have helped lots of companies, large and small, build their customer base online. I've also helped a lot of online content creators grow -- and helped a number of them become six-figure earners.
I started my career in Silicon Valley and Los Angeles, working at some of the world's top ad agencies including Razorfish, CKS, Deutsch, Foote, Cone & Belding. My client list includes Apple, Disney, Target, MTV, Clinique, Sony, Warner Bros., Fox, Turner, Levi's, Old Navy, Nissan, Coors, Mitsubishi, L'Oreal, AT&T, Hallmark, Toys "R" Us and Nestle.
Here are some of my former clients when I worked in corporate advertising:
In 2007, after my first child was born, I started a food blog (Cheeseslave.com) which I grew to over 250K monthly unique website visitors and over 350,000 social media followers. In 2008, I founded a blog network in the health & wellness space called Village Green Network. In 5 years, I grew that network to 1,000 blogs and over $1.3 million annual revenue.
Here are some of our bloggers from the network -- some of whom I helped to become six-figure earners:
What You Will Learn in this Course...
You will learn everything you need to know --
soup to nuts --

to be successful at online marketing.



Whether you have a business selling products or services, or you are an online influencer looking to monetize...
You will learn how to:
Choose a niche and brand yourself and/or your business
Trademark your business name (and if it's even necessary)
Get started and grow a highly engaged following on Instagram & Facebook
Get started on YouTube and build a subscriber base
Set up a blog and learn how to write and publish articles
Make videos for Facebook, youTube and Instagram
Create graphics for your blog and social media
Do basic SEO (search engine optimization) and get your videos ranking on YouTube and your articles ranking on Google
Use these media platforms to capture leads using marketing funnels
Turn the leads into paying customers using email marketing and text messaging
Set up your corporation and how to choose the right corporate entity
Prepare your taxes
There are lots of other courses out there that teach online marketing. Here's why mine is different...


Hands-on learning. I will never teach you anything that I haven't done myself and I will walk through step-by-step how to do it. With screenshots. I say this because I have paid for a lot of $$$ for online courses and they DO NOT do this. Which really pisses me off! When I say I'm going to show you how to set up a blog, I show you how to do it from registering the domain name, to installing Wordpress software and plugins, all the way to writing your first post. I will be there with you every step of the way.
Work at your own pace. There are 14 modules with over 100 video lessons in this course. I know, YIKES! But I want to make sure you get EVERYTHING you need. And, you don't have to do it all at once. Do a little each week or binge watch and power your way through. There is no monthly or yearly membership fee so you don't need to rush.
Learn only what's critical. 20% of what you do generates 80% of your profits. Instead of overwhelming you with too much info, I am teaching you only the most important stuff. And you don't HAVE to do everything in this course -- just skip around and learn what is important to you.
Get exclusive access to our private Facebook community to get your questions answered, discuss your progress and trade ideas with your fellow classmates.
Frequently Asked Questions
1. When will the lessons start?
The first lesson went live January 15, 2020. New lessons will be released every week through April 2020.


2. What if I am not happy with my purchase?
I am offering a 100% money-back guarantee for 30 days after the first lesson goes live. If you are not happy for any reason just email me at [email protected] within 30 days of purchase and I will give you a full refund, no questions asked.


3. Is this course for beginners? I'm not technical.
This course is for beginners, and no you do NOT have to be technical at all. There is a lot of content for you if you are more advanced. If you are more advanced, you can still take the course, and just skip through the stuff you already know.
What I find is that many people have holes in their knowledge about online marketing -- they may know Instagram but don't know anything about Facebook or YouTube. Also, things are changing so fast in the online marketing space that there is a lot of new stuff to learn.


4. What if I don't want to start a blog or do a YouTube channel, and I only want to do Instagram. Should I sign up?
You can pick and choose what you want to learn in this course. It's your choice what you want to do, but I also explain WHY some things are important to do.
For example, YouTube is a search engine so if you're making videos for Facebook and/or Instagram, you should be uploading those videos to YouTube as well to get more traction -- and they get found on YouTube.
Another example: It's important to start a Facebook page and cross post your Instagram stuff on Facebook (it doesn't take any extra time) so that you can set yourself up to be able to do Facebook advertising. (I will be teaching a course on paid advertising in the future.)


5. Is there an annual fee?
Nope. Just a one time payment and you get all the content for life. I wanted to do it this way so that you guys can go at your own pace. Any updates I do to this class (and I imagine there will be many, since this space is so dynamic and always changing).


Got a question I didn't answer? Email me at

[email protected]

.
Note: Unfortunately, this course is not open to current MONAT Market Partners. I am not allowed to offer paid training due to company policy. However, if you are in my downline, I am offering this training for free. Please email me with your MP ID# for a coupon code for free access.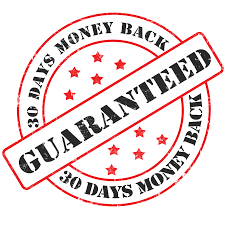 30 Day Money Back Guarantee
If you are not 100% satisfied with this course, I will give you a full refund within 30 days. Just email me at [email protected] and I will issue you a full refund, no questions asked.